Reading Time:
3
minutes
The Talenox HR Tech Clinic series hits its first-year anniversary next month! We revisit the notable topics and features discussed so far this year.
4 clinics, 130 attendees, 8 Community Speakers
IR8A Submission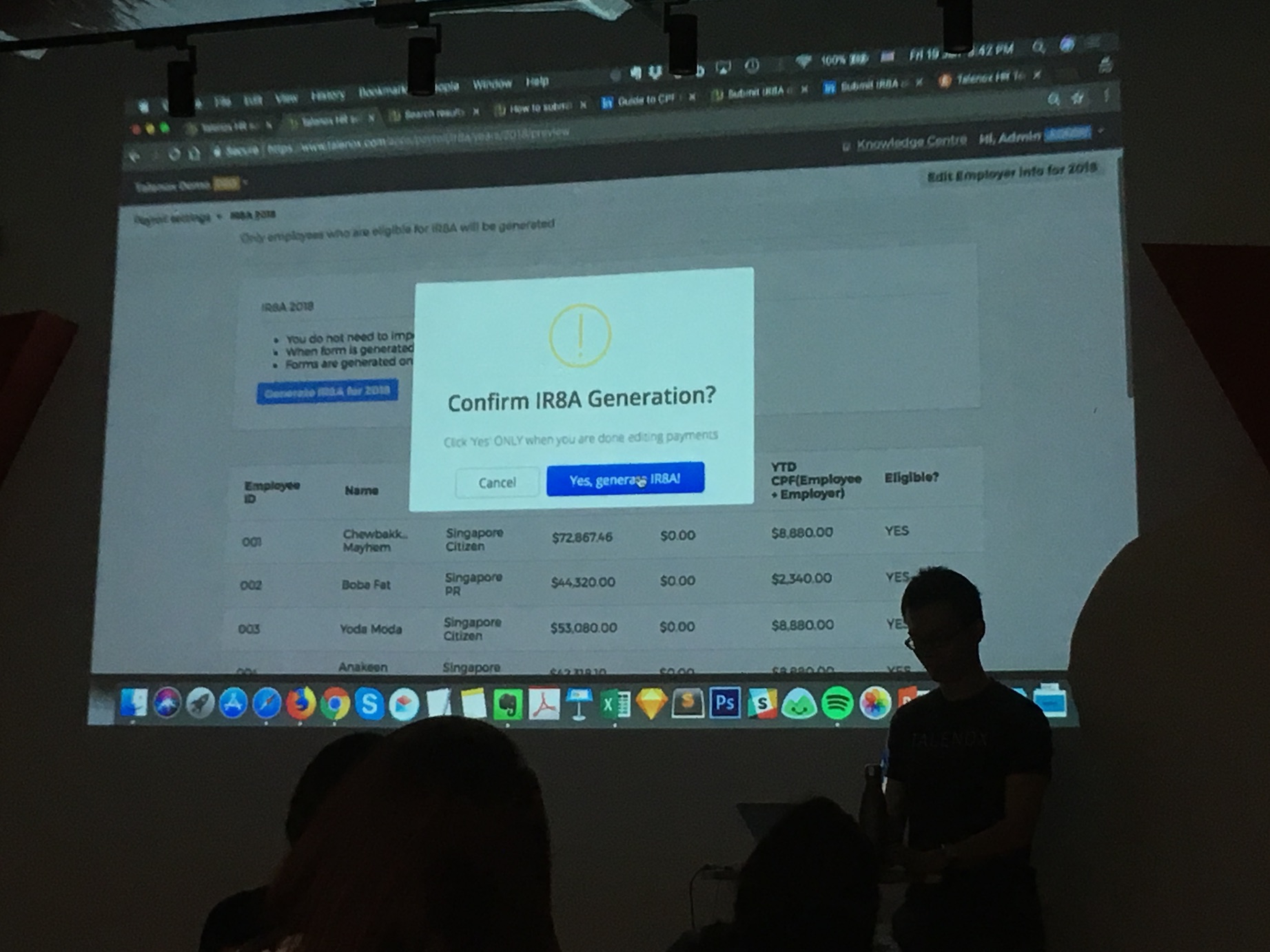 This year saw the release of a very important feature on our platform: 1-click IR8A submission. We worked really hard to get it working seamlessly on our Payroll app, and dedicated the entire clinic in January to teaching users how to use the feature, as well as general must-knows of IR8A submission.
Taxes and Budget 2018
The annual Budget is particularly relevant to business owners in Singapore as well as to our tax and accounting partners. So, we invited Talenox Partner and Community Speaker Elaine Lim to talk about the newest developments at the clinic in February. She also spoke about important tax deadlines and regulations.
Basic Housekeeping on the Talenox platform
Having spent a fair amount of time on tax issues, we went back to the basics in March, showing new users the basics of onboarding, running payroll, and managing a company's leave.
Our Community Speakers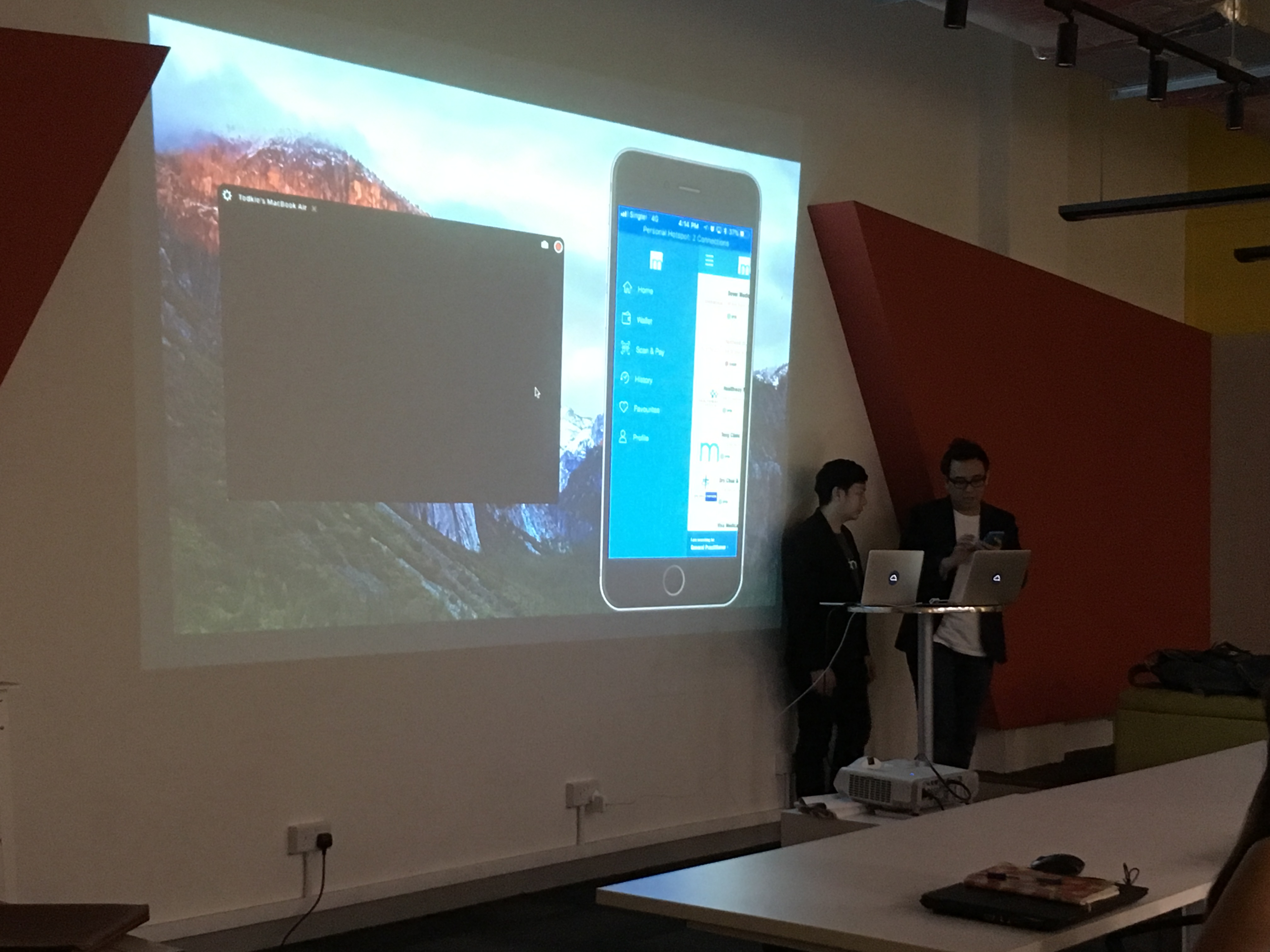 The clinics are a great way to educate business owners and HR personnel about the right practices and latest updates in the very vast fields of HR and Tech. And in order to do that, we invite companies that are Talenox Partners to do a little presentation every month. Here's a list of topics that have made an appearance so far this year:
'IR8A filing and Tips for Individual Income Tax Filing'
'Manage Cashflow by paying Salaries, Invoices and more with Credit Cards'
'Tax Deductibility & Corporate Tax Planning for Business Owners'
'Government Grants That You Need to Know'
'Manage Your Healthcare Expenditure & Create a Better Healthcare Experience for Your Employees'
'Decoding Compensation: Strategies to Attract, Engage and Retain Talent'
'Technology in the Workforce'
'Smart Cashflow Management'

What to expect in future HR Tech Clinics:
Unveiling and live demos of new features
In the works are new integrations and features that will be released later in the year. These will be announced during the clinics, where we'll also do a live demo.
Coverage of tax and holiday season
Expect more tax-centric clinics towards the end of the year, as well as leave-related topics to get you prepared for when the holiday season begins.
More speaking opportunities for Talenox partners
The series will run every month till the end of the year. If you're a Talenox partner and would like to speak at one of the clinics, simply fill out this form and we'll get back to you!
HR Tech Clinics in Hong Kong
We've got one coming up in May! If you can't make it, keep a lookout for the one happening in June.
Are you interested in becoming a Talenox Partner? Here's where you can find more information.
If you'd like to attend one of our clinics, look out for new event announcements on our Facebook page, or on our Eventbrite page.