Reading Time:
3
minutes
Thanks for dropping by our 3rd edition of In Plain English, a blog series where we lay out in easy-to-read terms the numbers and regulations involving statutory laws. This time, we discuss EIS, and what it means for your company in Malaysia.
What is EIS (Employment Insurance Scheme)?
The EIS in Malaysia is a financial scheme overseen by the Social Security Organisation (SOCSO) that provides financial aid to retrenched employees for up to 6 months. What's great about it is, apart from the monetary aid, job counselling and matching are also provided.

Who benefits from EIS?
EIS covers those who have been retrenched for their jobs as well as those who have had to resign because of personal threats to themselves or to their family members. This includes sexual harassment at the workplace.

EIS does not cover employees who have been dismissed for disciplinary reasons (e.g. fraud, persistent punctuality issues) nor those whose contracts have not been extended. Also excluded are employees who have reached retirement age, as well as the spouses of previously insured employees who have passed away.
Who needs to contribute to EIS?
Both the employee and employer are required to contribute.
What are the contribution rates?
| | |
| --- | --- |
| Employer's Contribution | Employee's Contribution |
| An amount equivalent to 0.2% of the employee's salary | 0.2% of the employee's salary |
For a detailed breakdown of the contribution rates, refer to this handy table provided by PERKESO.
How do I start paying EIS?
Register with PERKESO first
Before you start making contributions, you'll have to be registered with PERKESO first. To register, head over to the official site to download the necessary forms and fill them out, then submit them at any SOCSO branch office.
3 ways to pay EIS contributions
1. Through PERKESO Assist Portal
Another registration is needed if you want to pay via the PERKESO Assist Portal. You'll need to download the SOCSO Portal ID Registration Form on this page, then fill it out and email it to idportal@perkeso.gov.my, or submit it in person at one of the SOCSO offices.
2. At the iPERKESO site
Another convenient option is to pay EIS contributions at https://www.iperkeso.my/. A very helpful step-by-step guide can be found on the site to help you get started. To find the guide, click on Help, followed by Employer – Quick Start Guide.
3. Export the EIS File on Talenox
After you have processed payroll, you can quickly export the EIS file (.txt format) under Month Total > Export Bank File/EPF/PCB (MTD) and then submit online directly to iPERKESO site.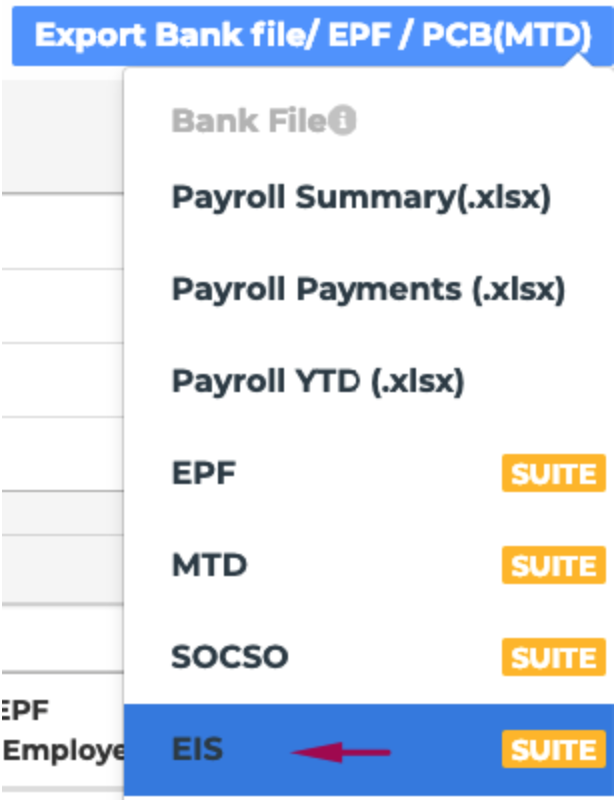 Talenox calculates EIS automatically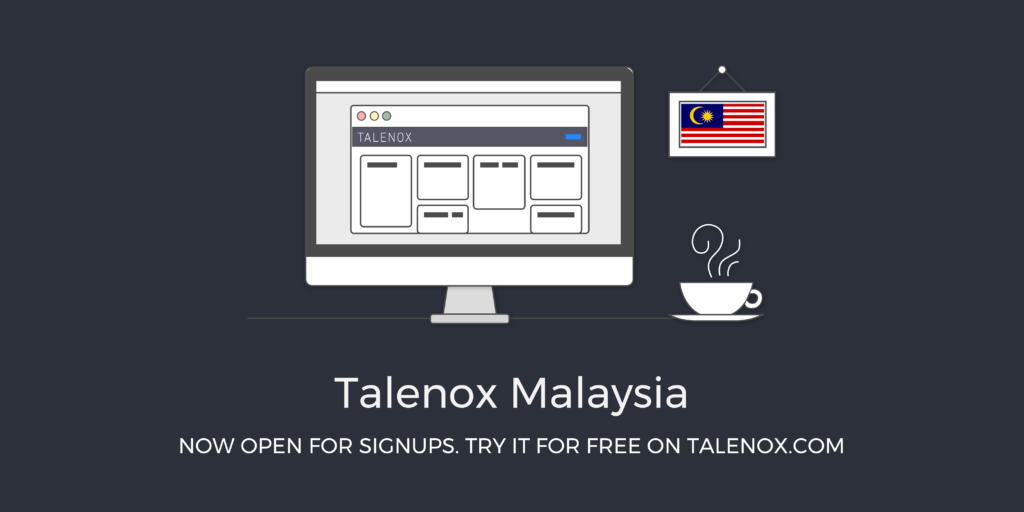 Talenox Malaysia comes with contribution rates for Malaysia's Employees Provident Fund (EPF), SOCSO (Social Security Organisation), Monthly Tax Deduction (MTD) and other statutory tax ordinance. Sign up for a free 30-day trial to try out all the features and integrations!