Reading Time:
6
minutes
SHEIN is currently the largest fast-fashion conglomerate and the most visited digital shopping platform in the world. At the tail-end of 2021, the e-commerce retailer had reportedly seized almost a third (i.e. 28%) of the fast-fashion market in the United States alone. This effectively ended Amazon's 152-day streak as the most downloaded shopping app in America. SHEIN's continuous ascent currently threatens to displace legacy retailers like H&M and ZARA.
Believe it or not, the apparent randomness of SHEIN's growth spurt is no accident. The company met with several setbacks in a hyper-competitive industry before it could achieve the astronomical success it enjoys today. This is by no means a huge feat, especially in a complex digital climate that's tremendously volatile.
Needless to say, there's a lot that other businesses can learn from SHEIN. So, what can businesses – especially startups and SMEs – learn from the e-commerce retailer?
1) Business operations need to be highly digitised and integrated
While other fast fashion brands like ZARA continue to rely on a brick-and-mortar business with a moderate focus on digitisation efforts, SHEIN invested heavily in technology and IT support to boost their digital literacy. From there, they learned to effectively use digitisation to push their operations at full throttle.
Take for instance, SHEIN's cloud-based supply-chain management software. It connects the entire business, and is notably revered by investors and e-commerce exporters alike. One of its features helps SHEIN suppliers keep track of their sales through an account.
The system first analyses the spending patterns of hundreds of millions on its platform. Then, it passes the results onto manufacturers through their accounts. Based on the results, the software will advice the manufacturer to either:
Stock up if they've sold well, or
Advice the supplier on what to do if their sales are low.
This helps SHEIN's suppliers produce products that are a better fit to market demand. In turn, this greatly benefits the SHEIN platform. SHEIN essentially utilises big data optimisation to help the overall business become more efficient and profitable.
It's worth noting that SHEIN could only attain this level of technological advancement because they understood the importance of going digital. Through the use of automation and a highly digitised operation, SHEIN has pushed their fast-fashion model to the extreme – making it hyper fast and hyper cheap.
So, what can companies learn from SHEIN?
Going digital isn't an option, it's a necessary commitment. Unfortunately, some business are quick to blame their lack of familiarity with technology; this self-imposed mental barrier makes it difficult for such businesses to move forward with digital. Some organisations may even impede their own progress by labelling digital transformation as costly and unnecessary.
What these businesses should therefore do is ask themselves – which is costlier? Upgrading their current processes to be nimbler, or potentially going out of business to competitors that digitised earlier? When push comes to shove, you would want to opt for the former.
2) Gamification can nurture an ever-growing base of loyal customers
SHEIN also grew by introducing traits of China's gamified e-commerce market to the world. It was actually Taobao, a domestic Chinese online shopping platform, that pioneered interactive features like the product recommendation system.
SHEIN has used similar components on its platform. That includes a points system that rewards shoppers when they carry out the following:
Check into SHEIN app/website daily,
Carry out purchases,
Leave reviews with photos attached,
Attend live streams, and
Play seasonal mini-games.
They also routinely shine a bright spotlight on flash sales and eye-catching pop-ups that show the latest products.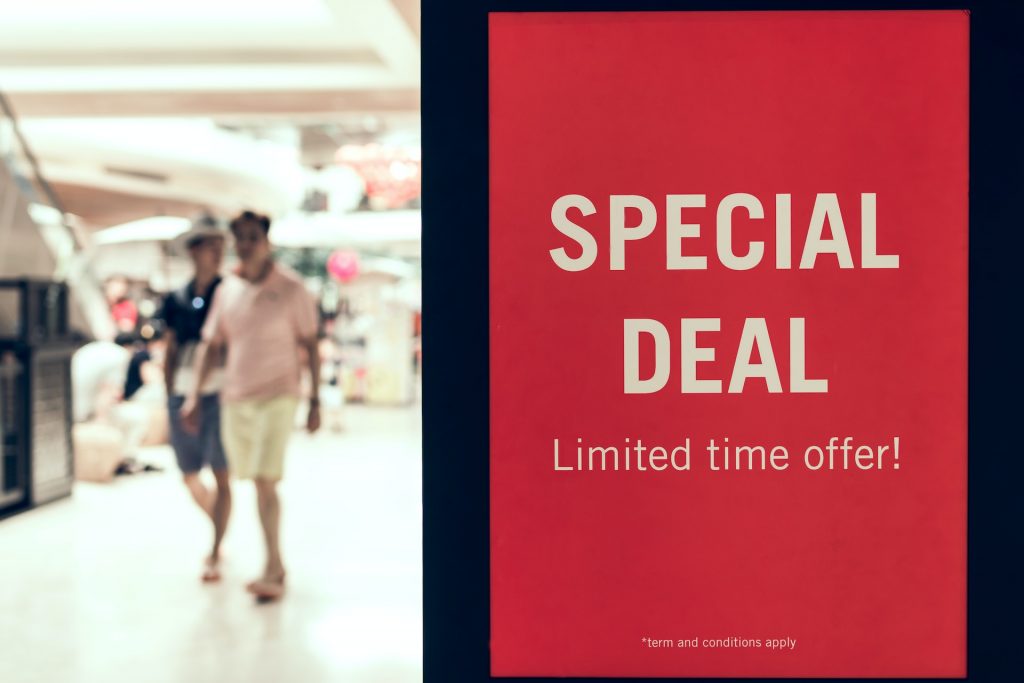 All these different components work together to build an insanely effective loyalty program that incentivises purchase and engagement within the SHEIN platform. It also make online shopping with SHEIN a form of entertainment, which entices shoppers to keep coming back for more.
It goes without saying that achieving a high repeat purchase frequency is an impressive feat. This is especially so in an industry rife with fickle consumers and vigorous competition.
So, what can companies learn from SHEIN?
Consider committing resources in analysing the business areas that could stand to benefit from game mechanics. Incorporating game-like elements into mundane tasks makes them more palatable. From building customer loyalty programs to engaging remote teams, gamification has a powerful ability to incentivise.
3) Social media advertising is effective in skyrocketing brand presence
"I don't know why I got this, but it's so cute," says a TikTok user in an automated voice, as he inspects a rabbit toy from SHEIN.
While established fashion retailers typically use Instagram to engage with their consumers, SHEIN partnered with countless micro-celebrities on TikTok through its SHEIN Official Affiliate Program. This mutually beneficial partnership allows the brand to expose itself to new audiences, while giving many small influencers a chance to receive free clothes and other products from SHEIN.
The program also allows its affiliates to post TikTok videos of their #SHEINhaul, which parades an array of trendy outfits to their online fans. The hashtag easily went viral with TikTok as the most downloaded video-sharing social media app around the world.
This organic viral effect was especially prevalent among Gen-Z consumers, who look to the TikTok hashtag trend as a source of fashion inspiration. Some even participate in the trend to impress their peers and express their pride in finding low-cost items that replicate high-end looks. As a result, SHEIN created an environment that allowed shoppers to feel smart and savvy in finding, purchasing and owning the "perfect" outfit.
SHEIN's strategic participation on TikTok has also earned the hashtag #SHEIN 8.9 billion views on TikTok, which outpaced #handm by 129 times and #forever21 by 23 times. This shows how far the traditional fast-fashion retailers have fallen behind in terms of relevancy – a price they paid for leaving digitisation opportunities in the backseat.
To their credit, large fashion retailers like H&M have proactively turned to a digital acceleration in response the pandemic. Sadly, the lack of earlier omni-channel progress has cost it dearly, especially in the wake of SHEIN's rapid ascent.
So, what can companies learn from SHEIN?
Social media marketing is indubitably a lucrative strategy for brand visibility, web traffic, and even conversions. However, a company should never expect these results to come easy. Businesses need to approach their social media marketing as an ongoing quasi-experimental investment that they have to be strategic with.
Believe the naysayers that insist social media is a fad or can't grant you measurable bottom-line benefits, and – just like those naysayers – you'll lose out on engaging potential customers through effective social media marketing.
4) Google and Facebook ads can help businesses recover abandoned carts
SHEIN also invests a lot in digital marketing, particularly in Google and Facebook advertising campaigns.
Instead of dismissing these platforms as outdated goliaths, SHEIN taps into these platforms for their advanced retargeting technology to re-engage website/app visitors who have yet to make a purchase. This has proven to be a ruthlessly efficient method of directing a steady stream of tech-savvy shoppers towards the SHEIN app and/or website.
So, what can companies learn from SHEIN?
Retargeting is a basic marketing strategy that drives potential customers further down the marketing funnel towards conversion. Depending on which advertising platform you use, you'll usually need to embed a pixel to your e-commerce store. It automatically adds users to your custom audience list. Of course, only users who meet your specified targeting criteria for your custom audience will see your retargeting ads.
It's imperative for businesses to remember that while interest may not guarantee conversions, retargeting does help to keep their brand top-of-mind. That's how businesses prompt users to get to the point of conversion when they're already very close.
5) Any customer service process that can be automated, should be automated
Customer support automation essentially minimises human involvement in solving customer inquiries. As you can see from the demo video below, SHEIN achieved automated customer service using self-service resources and simulated chat conversations. Thanks to automation, SHEIN was able to achieve an omni-channel capability that responds to specific questions efficiently.
By leveraging on customer service automation, SHEIN effectively insulated itself from high call volumes and helped improve its customer support agents' productivity. After all, this will allow their customer service team to save time on redundant tasks, so they can refocus on the customers who actually need more hands-on assistance.
So, what can companies learn from SHEIN?
Customer service teams should integrate customer service automation tools into their workflows. These tools have the ability to simplify their responsibilities. This doesn't just save them time, it also can inadvertently improve the quality of service they provide customers.
From a business standpoint, it's important to go digital for any industry
Businesses all over the world are ready for recovery in these unprecedented times. Firms should use what time they have to digitise, restructure, and transform with digital solutions. It's worth noting that there's a lot of excitement about digitisation these days and for good reason. After all, it allows businesses to improve their productivity massively.
With Talenox as our HR payroll software product, we are glad to be one of the digital solutions that help thousands of companies digitise and automate HR processes. We believe it is crucial that companies can still manage their HR tasks with ease, especially in these uncertain times.
Nominated Best Payroll Software by HRM Asia, Talenox helps thousands of businesses make payment flexibly throughout the month, as well as submit tax forms (i.e. Form IR8A for Singapore, Borang EA for Malaysia and Form IR56B for Hong Kong) that are fool-proof.
GET IN TOUCH
Automate your payroll with Talenox