Reading Time:
5
minutes
It's been a great 7 years with Talenox. We look forward to many more to come!
Our dear team at Talenox has come a long way in building Talenox into what she is today. Various components within our team (i.e. engineering, design, marketing, customer support, and success and partnership) are growing and advancing well. Needless to say, we are glad that we've managed to create and nurture a culture that our teammates are proud of. We are also grateful for our teammates, who each played a crucial role in Talenox's growth and successes.
1. The Birth of Talenox
Talenox was officially founded on 12th June 2014. Edwin and I started the company with a simple objective – to provide a simpler alternative to clunky HR systems. While working in the HR industry, we came to realise that business owners and/or HR managers around the world desire an HR system that's not just faster and more intuitive, but also affordable. Hence, we knew it was time to develop the tech that removes all the "bells and whistles"; in other words, this HR system had to cut out all the unnecessary features commonly found in clunky HR systems, and provide only useful functions that businesses truly needed.
Since then, we've kept ourselves laser-focused on building the seamless HR experience that businesses actually need; from ensuring tip-top accuracy and compliance in all things Human Resources, to building modular functions that provide the greatest flexibility in any HR process. As of today, we've localised Talenox in 3 markets (i.e. Singapore, Hong Kong, and Malaysia), serving thousands of happy customers.
2. The Early Years
Before Talenox's official founding, a small team of us were already (and still are) busy designing and developing HR systems. Through those endeavours, we actually managed to grow revenue overseas with just mockups! This was before we even began developing the actual product. As we developed with our Small Medium Enterprises (SMEs) and Multinational Companies (MNCs) users back in Singapore during our first year, we realised that we had to be really narrow in on solving each specific problem of HR management; we also had to choose a niche market so we don't spread ourselves too thin, and ensure we remain good at what we do.
That was what led us to develop our actual product, Talenox.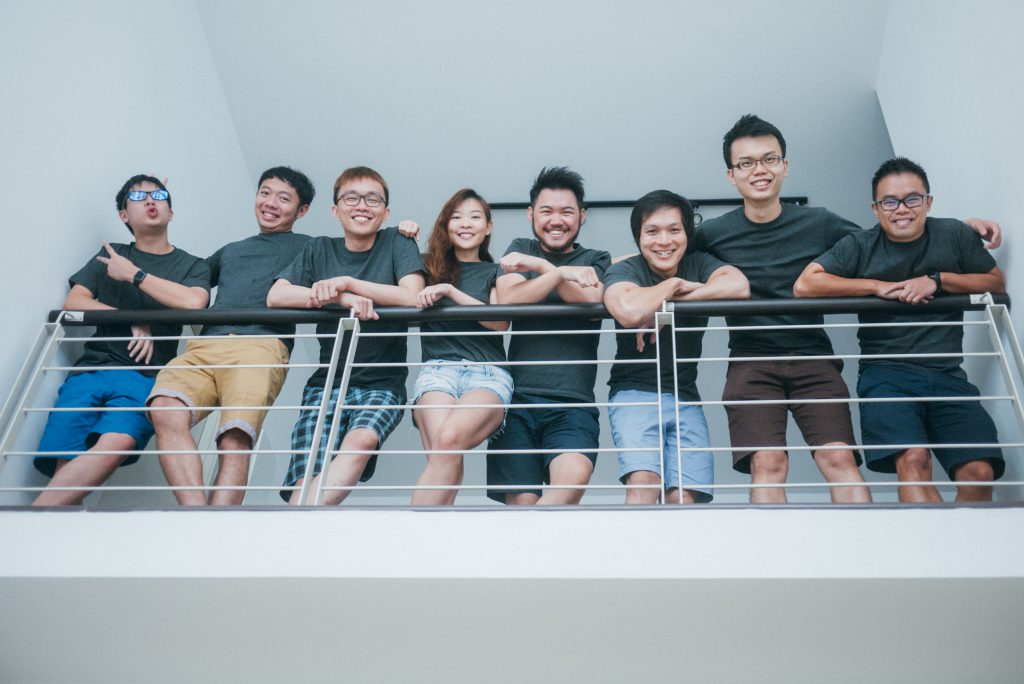 Tough calls were made
From mid-2015 to the end of 2015, we made the tough call to carry out the following:
Cut revenues from MNCs so we could focus on the SMEs market
Focus on making Talenox truly self-serve, so our teammates no longer had to manually implement Talenox for our users.
This endeavor was a first in the regional market as it was rife with challenges. However, it was a necessary step to take in progressing Talenox's automated capabilities.
Our next tough call was to drop the development of other modules such as Scheduler and Time Tracker. We made this move so we could focus on improving HR compliance for Payroll and Leave; this includes catering to country-specific payroll and/or tax logic, as well as local labour laws that affect leave management.
The role of our users and investors in Talenox's growth
As we started to gain more traction with outbound sales effort and content marketing, we continued to take in feedback from our users on what other features they needed. In accordance with some of the users' advice, we also improved our price plans to ensure that our business model could be more sustainable. Since then, we've stayed true to our quality and maintained pricing despite peers in our market offering lower prices to compete.
As our inbound marketing efforts and product capabilities grew, we looked at raising the funds to further boost Talenox's continued growth and endeavor to be profitable. This became possible thanks to a group of highly supportive investors, some of whom are our initial customers. Through it all, we stayed prudent, selfless, and resilient, focusing on our growth and service to the thousands of companies using Talenox.
3. Growing with Our Team
Talenox is neither a large company nor a "unicorn" startup that relies on venture funding. We owe our growth to the fact that we "bootstrap" the company from Day 1, optimising the limited resources we have to build and market our product in a competitive market.
To ensure that Talenox continues to grow in the right direction, we knew we had to build a solid foundation for our work culture and business operations. So, as we persevered and expanded into Hong Kong and Malaysia, we further refined our internal processes to be more scalable and sustainable. We also started to solidify our culture and grow the Talenox family further by onboarding team players who are a cultural fit. Hence, we went on to improve our Vision, Mission, Values and develop our Brandbook and Team Playbook in recent years.
Our Vision
" To augment an ecosystem towards endless human capital development."
Our Mission
"To be the HR platform that inspires the pursuit of development through design, community learning, and sharing."
Our Values
Self-learning
Aspirations
Community
Empathy
Sharing
At Talenox, we've maintained a remote working culture (way before Covid-19), an unlimited annual leave policy, and flexible working hours from initial years. We also practise Objectives and Key Results (OKRs), which steer us in the right direction as a team. On top of that, to ensure that all our teammates have empathy for our users, we are one of the only few companies that require every single teammate to help with Customer Success monthly. This empathy helps us to build our product and experience with "heart".
As a product-driven company, our Engineering and Product teams are constantly improving our processes internally; this includes looking out for new team players that can introduce a unique wealth of experience, talent, and valuable insights. These practices also apply in our Design, Marketing, Customer Support & Success, and Partnership teams. All in all, we remain relentless in innovating and improving Talenox since the day we started.
We believe our relentless pursuit of improvement is the reason why Talenox is reviewed as an easy-to-use, compliant product that comes with great customer support. It has also been a fruitful journey with partners such as our Payroll Experts, Affiliates, Integration (SaaS), and Banking partners.
The past 7 years have been great. However, we still see many more opportunities and improvements to deliver through Talenox. And we look forward to developing Talenox's potential and capabilities for many, many years to come!
4. Many Awesome Years Ahead for Talenox!
This is just the beginning of Talenox's journey in helping the regional ecosystem and SMEs.
While we continue growing in the space of HR compliance, more HR Tech and FinTech companies are building direct integrations with Talenox. The integration would involve more Integrated App partners and integrations with the banking system. After all, we believe that Talenox can benefit our SMEs user further by providing a more integrated experience.
We still have a long way to go as we maintain our focus and key strengths, all while growing to other markets in the region. And we look forward to many awesome years ahead helping more SMEs along.
If you've made it this far into the article, thank you for taking the time to learn about Talenox! Do you relate to our journey and would like to be part of our team to grow together? If the answer is "yes", feel free to reach out to us over at AngelList and Wantedly. We are constantly looking for great team players and would love to speak to more talents along the journey.  Stay happy and safe.