Reading Time:
4
minutes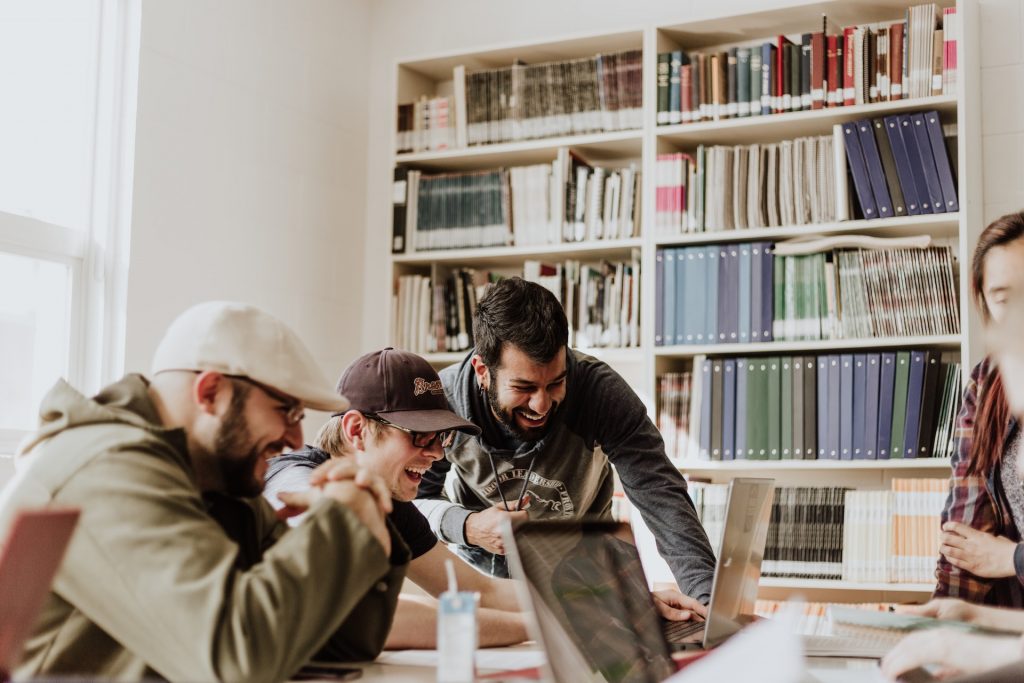 Misconception: creative job adverts, informal dress codes, and office parties are great for building a people-focused culture and retaining talent.
Truth: it takes a slightly more concerted effort. Finding the right people for your business involves knowing what to look for and what to offer. Here are three ways to do that:
#1 Hire for adaptability
"Things move quickly around here. At Internet speed. That means we have to be nimble, both in how we work and how we hire. We look for people who are great at lots of things, love big challenges and welcome big changes. We can't have too many specialists in just one particular area. We're looking for people who are good for Google—and not just for right now, but for the long term." – Google careers -> how we hire.
Find people who are adaptable. This is crucial for small teams where work tends to overlap and boundaries between roles can be redrawn overnight in favour of pressing business needs. Don't only favour resumes with cross industry/function experience. Consider talents whose portfolio of skills and interests span several disciplines.
Imagine you need someone to sell your product online. Naturally you'd want someone with website experience, right? Do you need them to create original content for the website? Execute a strong SEO strategy? Or decide the best suite of applications to integrate with to bolster distribution? With the long-term in mind, find out early on if the candidate is capable of acquiring new skills.
Moving at internet speed doesn't preclude you from high turnover of specialised hires as the company constantly looks to fulfil short-term skill gaps. Businesses that fail fast but learn fast tend to surpass the competition. Challenge new hires to learn quickly from day one and give them the support to learn new skills. Having buddies to learn from or learn with keeps the momentum going. Plus, the vast resources available online are enough for one to reach a level of proficiency that can contribute to the business.
#2 Offer competitive salaries, extend more meaningful benefits
"We monitor industry salaries annually and make sure we're paying in the top 5%, based on skills and experience, for every position at the company. Salaries are standardized on the Chicago market." – employee benefits at Basecamp.
Of the list of benefits Basecamp offers, this surely has the biggest impact. While what Basecamp offers isn't possible for most companies, offering remuneration pegged to industry standards justified by skill and experience will be enough to attract good talent.
With market data on such standards readily available, it doesn't take much effort to figure out how attractive your salary range is. What's important is matching the job description with available market data. Although the kind of supplementary benefits offered by business types is less accessible, what good are they if salaries offered are below employee expectations?
In addition, companies are better off promoting informal benefits that appeal to individual preferences instead of fretting over fair and equal treatment. I personally like Basecamp's approach to providing each employee with a business expense card. A trust-based system sends a genuine message of empowerment while acting as an early warning signal for those with dishonest intentions. If you're devoted to grooming long-term hires, this is a small risk, considering the time and effort invested anyway.
#3 Help your people perform
"Performance is an ongoing activity. It's every day, after any client interaction or business interaction or corporate interaction. It's much more fluid. People want to know on an ongoing basis, am I doing right? Am I moving in the right direction? Do you think I'm progressing? Nobody's going to wait for an annual cycle to get that feedback. Now it's all about instant performance management." – Accenture CEO Pierre Nanterme on the company's overhauling of performance reviews
Nobody should have to wait a year for comprehensive feedback. Ditch the annual performance review and jump on the bandwagon of instant performance management. If a company is willing to reconsider retaining a new hire before three months are up, how does reserving assessment for an additional nine help any talent progress? In fact, whether a hire meets their objectives depends on the job description from the get-go. If objectives are unclear there is little chance employer-employee expectations are going to be met.
Lay the foundation right by constructing an accurate job description for the role. The job posting can be written like an advertisement but leave out the gimmicks. An applicant deserves to know what is expected in definite terms early on. This is particularly important considering how fast circumstances can change for a business. Miscommunication, or indeed the lack of communication, surely leads to misgivings that fester and erode trust over time.
Nanterme correctly identifies the right time to review performance – every day, after any work-related interaction. When managed well they're great for encouraging immediate feedback, be it on a one-to-one basis or within small teams. Over the course of a career, talent performance will inevitably vary despite regular reviews. Companies should provide opportunities for cross functional learning if performance is stagnant. Or consider tailoring roles to play up to an individual's strengths instead of expecting balanced proficiency in many areas.
We don't need to lose sleep over the departure of good talents over time. Not as long as we ensure the people who remain are better than the ones who hired them.