Reading Time:
2
minutes
On 23 March 2015, we witnessed an industry-wide enhancement of the current interbank GIRO payment infrastructure, led by the Association of Banks in Singapore (ABS).
The key change is that banks are no longer using branch codes to process GIRO transactions. Hence, you simply need to key in your account number.
*However, for all HSBC, OCBC and State Bank of India (SBI) corporate customers, you will still need to key in the branch code into the account number field after the upgrade.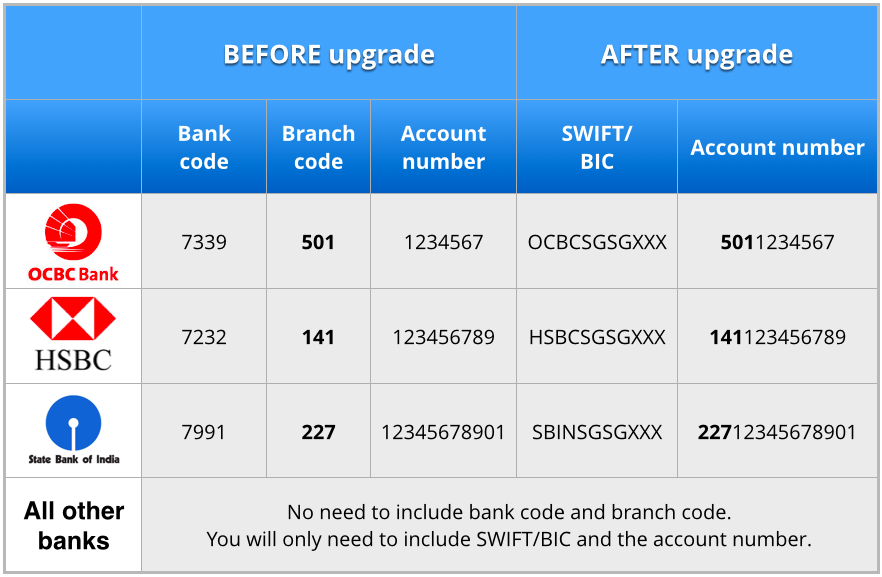 Key benefits of the upgrade
1. Businesses
Introduction of SWIFT Bank Identifier Code (BIC).
Omission of Bank Codes and Branch Codes when processing GIRO transactions.
More information on payment and transaction fees provided, for ease of identification and reconciliation of your transaction.
Introduction of Purpose code in account statements.
Expansion of account number field, to key in full bank account number.
2. Billing Organisations
Ease of setting up Direct Debit Authorisation (DDA) instructions without the need for customers to provide branch codes.
Support more payment information for ease of identification and reconciliation.
For Talenox users – changes to our Profiles app
In our current Profiles app, click on the "Company" tab and you'll see this under "Banks".
By May 2015, we will be implementing the GIRO enhancements to allow you to key in payment information more easily. This is what the "Bank" portion will look like.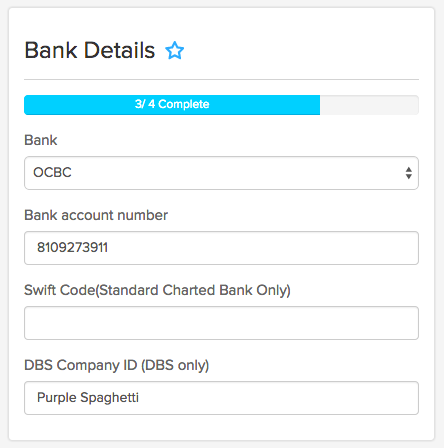 As you can see, we have removed the "Bank Code" and Bank Branch" fields, and merged them into a single "Bank account number" field.
Phase-out of old GIRO forms
Although you can still continue to use the old GIRO forms, they will be phased out by 22 September 2015. It is recommended that you start using the new GIRO forms.
You may download them at the ABS website.
If you are non-user of Talenox, see how we can help simplify your HR functions. We offer Payroll, Scheduler, Time Tracker, and Leave Management apps in our integrated platform.
Get started now with a 30-day free trial.
---
Like this article? You may also be interested in:

Submit IR8A Directly to IRAS with a Talenox Free Account
We're Now Partners with DBS!