Reading Time:
5
minutes
We recently had the pleasure of having Chrystie Dao-Szabo, founder of expense management platform iPaymy, speak at the January edition of our HR Tech Clinic. Having seen and heard about the innovative financial solutions the company brings to the SME community, we decided to have a chat with them to find out more.
In this edition of our Guest Interview Series, we spoke to iPaymy's CEO, Ethan Dobson, on how the business was conceptualised and some of the challenges it faced at the beginning. Dobson also talks about the future of Fintech, and iPaymy's place in it.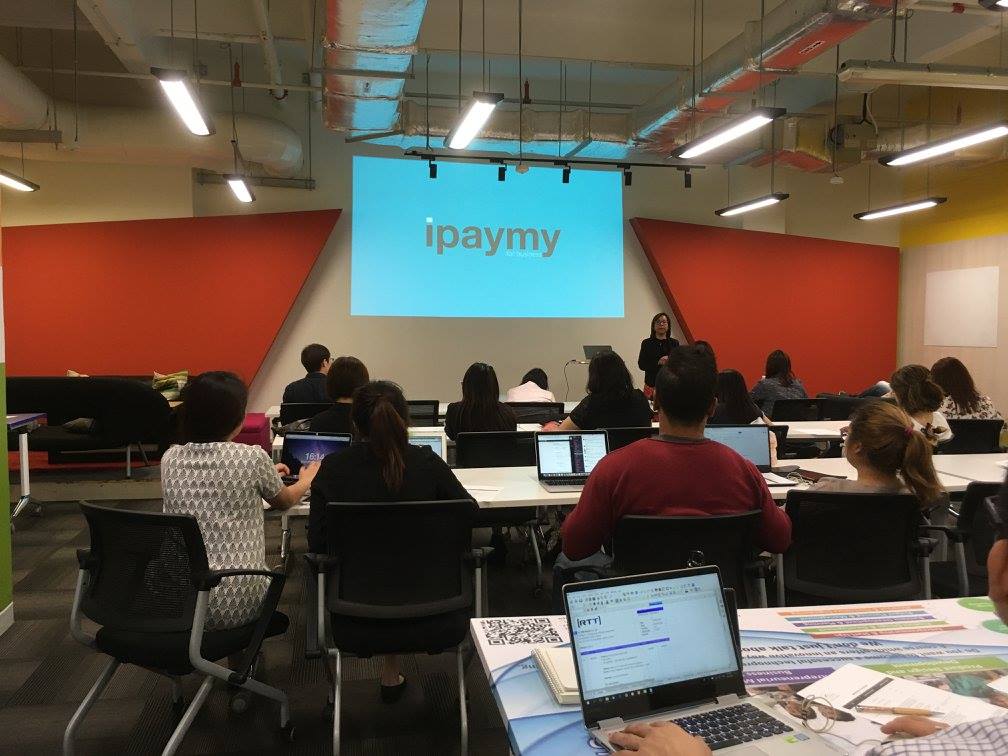 Chrystie Dao-Szabo, founder of iPaymy
Tell us a little bit about iPaymy. 
iPaymy for Business is an SME expense management and payments platform. Our tech enables SMEs to pay their large recurring expenses like rent, salaries, and invoices using their credit cards.
Payments made through iPaymy for Business are charged to a credit card and then delivered to the beneficiaries' bank account (landlord, employee, etc.) in a matter of days. This allows the SME to make all their payments on time, regardless of credit card acceptance, without spending the cash that is typically required to meet their monthly payment obligations.
With iPaymy for Business, SME operators can keep their cash for 55 days longer, paying zero interest. It's like having instant access to an interest-free, small business loan.
How and when was the company set up?
We launched the first version of iPaymy in April 2016 as a consumer focused product.
How did the idea of an expense to rewards platform evolve into a one that helps SMEs tap their credit cards for working capital?
We first launched iPaymy as a consumer product designed to help individuals earn more credit card rewards from their monthly recurring payments, like rent, tuition, etc. The first concept was built with a pretty simple mission: a consumer spends thousands of dollars each month on payments they are unable to earn credit card points for, and we should change that.
Our journey into supporting SMEs was a natural leap that came after hearing strong feedback from our customers who said that they liked the platform, but would love to be able to use it for their business as well.
Once we realised the opportunity to help SMEs, it all came together. Not only are we able to deliver way more value beyond just credit card points (which still exists!), but we are growing an economically viable business that is helping entrepreneurs and business operators achieve their dreams.
It's pretty special when economics and purpose intersect at just the right time and place.
What were some of the challenges faced in its infancy?
Payments seem simple enough – send money from one person to another. But nope! There are a lot of nuances that need to be understood to make the whole thing work seamlessly.
We had a lot to learn about how to make the platform work, while still keeping the entire process lightweight for the user.
Image source: iPaymy
Who would benefit most from iPaymy's services, and what are the advantages of using the platform?
The people who can benefit most are SME operators who have monthly recurring payments like rent, salaries, and invoices. These expenses are consistently coming in month after month, draining the SME's cash flow, and creating a large gap between their payables and receivables.
iPaymy for Business allows SMEs to eliminate this gap by enabling them to meet all of their payment obligations on time while keeping cash available to fuel growth and make immediate investments in the supplies, services, and expertise needed to drive their growing business forward.
With ipaymy, SMEs can keep their cash for 55-days longer, achieve early payment discounts without sacrificing cash, and earn a lot of credit card points. Also, we've designed the platform to be super easy to use, which saves time and let's the business operator stay focused on running their business.
We built iPaymy on the concept that while most small business operators don't have access to traditional financing options from banks, most of them already have, or could have, access to a credit card. From there, we eliminated the credit card acceptance barrier, which is what ultimately prevents businesses from using their credit card to pay most expenses.
Collaboration and partnerships play a significant role in helping businesses grow. What kind of collaborative work does iPaymy do with other companies or institutions?
Indeed they do, and we view partnerships as an essential arm of our GTM (go-to-market) strategy. We have many partners ranging from global banks right down to local partners who are close to the SME community.
We partner in many different ways depending on the type of partnership. Sometimes it's more marketing driven, and other times we will look for opportunities like product integration.
As a software company ourselves, we're interested in the design and features of iPaymy's platform. How long did it take to create the first working iteration of the platform?
The first working version, let's call it a junior MVP, took about six months to build and get ready for users.
And what were some of the criteria and expectations of the software?
With tech like ours, you have all of the essential software development considerations and checklists towards launch, but with the added importance of handling financial transactions. Reliability and security are top priorities, and it takes time to get them right.
What are the core features of the software?
Image source: iPaymy
First and foremost is security and reliability. SMEs can use our platform knowing that their data is safe and that their payments will be made on time, every time.
SMEs can quickly load all of their payments onto the iPaymy platform and schedule the desired delivery date. These can be set as one-time payments, or recurring, which means our customers don't have to bother with logging in to make their rental or salary payments each month – it all just happens based on their preselected schedule.
We also allow the flexibility to do split payments across multiple funding sources, and for customers with bulk payroll lists, we have a CSV upload option which enables customers to upload a single file, and we process each line item for them.
We also have document storage, payment reminders, payment status dashboard, and various other bells and whistles.
And while it's not a part of the software, we have a fantastic team backing the software who are always available to help our customers make the most of our tech.
With the rate at which technology advances, how do you foresee the future of Fintech? And where does iPaymy belong in that scenario?
The future of Fintech is huge and multi-faceted, which makes it difficult to predict all the ways in which Fintech will grow in the years to come. However, as innovative Fintech solutions become more widely adopted, it will certainly have an enormous impact on individual users and industries alike.
Disruption has started and it will definitely continue until the global financial landscape looks much different than it does today.
At iPaymy, we've chosen to focus on what we see as one of the biggest opportunities in Fintech – small businesses.
There are lot of really cool ways that Fintech can impact an SME's financial capabilities. SME is also an area that is badly in need of new tools, processes, and understanding to enable the small business operator to be successful in an environment that is increasingly competitive and always in favour of the larger players.